v13 Guest DJ Edition!!!
We are shaking it up this week and this edition of our playlist is hosted by a guest DJ…me! My name is Jake and I have waited a long time to revive the artist formerly known as, "DJ Red Atlas". Let's get our jam on!!!!
I listen to a lot of different music, so this playlist will be a sample of my Spotify. I hope you enjoy some of these as much as I do! Message Fringe on Instagram if you want a link to all my public playlists!
Till next time 🤙🏻
Jake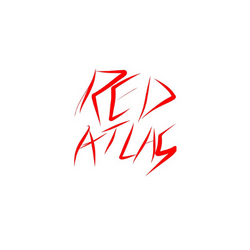 The Playlist:
Volume 1: Songs 1-9
The first volume is my favorite. I have enough EDM to drive coast to coast twice and not repeat songs. This is the genre that really puts me in my #fringestate. It moves me the most and I hope this selection of songs moves you too!
Volume 2/3: Songs 10-20
These volumes had to be combined because I realized that it would be impossible to post any sort of influential rap without also offending someone because it is all very explicit. I managed to find a few that are listener friendly But! I have lots of foreign music that is explicit in their language, so you will never know! When I say lots, I mean Korean, Japanese, Spanish, South African, Icelandic, French, British, German, Russian, and a few that I am not sure of….
Volume 4: Songs 21-23
Like most kids whose parents grew up in the 70s and 80s, I grew to love Rock and Roll because that is what I was exposed to the most until I became my own human.
Volume 5: Songs 24-27
As a city kid, I always claimed that I liked all music "except for Country! Yuck!" Then I moved to San Luis Obispo, CA which is heavily influenced by the Agriculture industry. Thus, I was slowly corrupted and now thoroughly enjoy some good country jams.
Volume 6: Songs 28-32
A good DJ knows when to hype you up and when to chill you out. This next section of the playlist is great to have in the background of any casual setting or while working/studying/reading.
Volume 7: Songs 33-36
Everyone needs some feel good music that is up beat and fun. Sometimes the best way to heal is to let loose and dance by yourself in your house.
Volume 8: Songs 37-40
Would it shock you to learn that I attempted to be a hipster for a few years? I had a fixed gear bike and terrible mutton chops? Yep. Believe it. I was a very impressionable teen. Who wasn't? Well, this section of the playlist is all of my favorite Indie Rock that was the theme of my latter high school years.