Let's Chat
You've got questions, we've got answers. Policies can be lame and limiting and unimaginative, if you've got a question – we want to hear it. We did do our best to anticipate some questions below though, you know, just to make it easy on ya!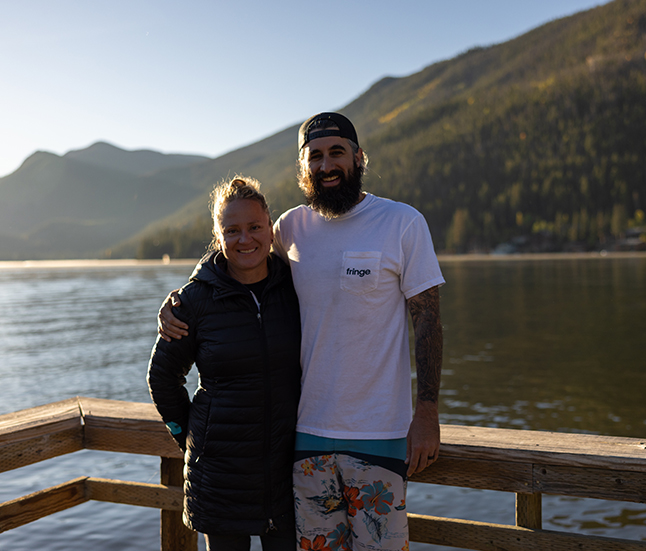 Shoot us an email, give us a call, or drop us a text - we'll do our best to make things right.
How can I contact Fringe?
Email – hi@joinfringe.com
Phone or text – (720) 593-9248
Hours – 8am – 5pm PST, Monday-Friday
Where does fringe ship?
Currently Fringe ships within the United States and red light products to Canada, but we are working on expansion. We've got goals!!
Can fringe ship internationally?
Just to our chums up in Canada at the moment, unfortunately we cannot ship anywhere else…yet.


How long will an order take to ship?
Our warehouse is extremely quick most of the time – sometimes even getting orders out the door the same day. If your order is received by noon Mountain Time (US), we really try to get your order in the mail that day. If later than that, we process orders within 2 business days. Our warehouse operates Monday through Friday. Everyone deserves weekends off!
Once the order leaves our facility, UPS has been averaging between 5-7 days before it hits your doorstep.


expedited orders?
We do our best to prioritize any 2-day or 3-day orders. Our promise is to get orders shipped within two business days, but we always try for sooner. Then UPS will deliver via their expedited routes.
Can I track my order?
Absolutely. When your order ships you should receive a shipping confirmation email. In that email you will find a link to your tracking number. Keep in mind it may take a day or two for UPS to update your tracking number with the most recent information, so clicking on the tracking right when you receive the email might not show you anything.
But like a fine wine, that tracking number will age well – it won't be long until you're able to see when your Fringe order should arrive.


what about PO boxes?
Unfortunately we cannot ship to PO Boxes. We want to make sure you get your product, and PO Boxes can be tricky.


Return Policy
We're really nice people and want to make sure you're 100% satisfied with your order. We have a 60-day "love it" policy. If you don't love it, let us know and allow us the opportunity to make it right.