water soluble cbd for pain, sleep, and stress
get by with a little hemp from your friends
high quality cbd
A long slow exhale is a simple and powerful breathing technique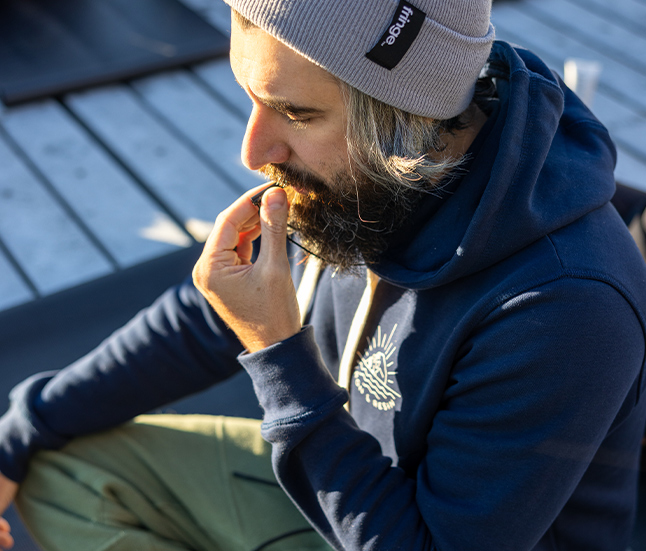 breath heals
For thousands of years, ancient breathwork traditions emphasized special breathing practices because they were found to have value for a person's health and wellness. 
Breathing, and changing how we breathe triggers many physiological mechanisms that  can have an immediate calming, energizing, and clarifying effect on both our  mind and body.
fringe cbd Trusted by Medical Professionals
The pure, triple tested CBD Powder solution for their patients.
I am a chiropractor specializing in foot and gait mechanics. Our patients typically present with some variation of foot pain, heel pain, and/or neuropathies. The MYSA lotion has been a game-changer for so many of our patients. They have reported less pain and better sleep! I also am a triathlete and this cream is my GO-TO for any aches and pains that I sustain from training. I am so grateful for these products, and the caring team behind them.
This lotion has been a total lifesaver for my husband and I with any sore muscles or mild injury to tissue. On occasion, I'll have restless ankles at night and so MYSA lives on my nightstand there when I need to rub it on my ankles. Love this stuff.
This CBD cream is everything when it comes to reducing pain, tension, and soreness. It is a saving grace for me with menstrual cramping too. I rub it on my belly, my back, or any place I'm hurting, and within 5 minutes the discomfort is at least 50% less! This CBD pain cream smells amazing and works wonders! Highly recommend.
fringe water soluble​ cbd Dr. Nicole Huffman
mana review
Love mana. I use it for sleep mostly and it doesn't take much sometimes only a half packet to help me drift off if it has been a busy day or have a lot on my mind. I love that it is super clean and tasteless 🙂 Dr. Beth Rizer Hatch
henko review
Henko has become a crowd favorite in our home. Our teenage kids take 1/2 a packet for focus and grounding and my husband takes it for sleep. I personally love it for my mood. I have found with this product, I can take less mg of Henko and have the same effect as more Mg of the oil product. I 100% recommend Henko CBD! It has no taste, fast acting, and absorbs easily into the body. If you have pain, sleep, or anxiety, please try this! Lori Frederic
mysa review
This lotion is magical. I am 3 months out from a total hip replacement and occasionally my hip gets restless, achey, and twitchy at night. I keep my mysa on the nightstand next to me because all I have to do is put the smallest amount on the spot that is acting up and within 1 minute I am back to sleep. I also use mysa on my scar and I am so thrilled with how fast it's healing and how soft and pliable it is.
Yesterday's Medicine, Today's Science
The outer edges. The fringe is where we can be who we are,
where we have always belonged.